For customers nowadays, it can be challenging to find the right dentist – for dentists, it's just as tricky getting patients in!
Here are some smart marketing tips for your practice to consider:
1. Social Media Ads
What's most challenging is managing to spread the word about your practice.
Using social media requires you to be specific about your target audience – you don't want to be advertising outside your clinic's radius.
Local awareness ads are an excellent way to reach your local demographic:
Information is relevant
Provides address and number
Directions to the clinic
Business Hours
Using a CTA (Call-to-action) button can also be a great idea; it gives an easy prompt to encourage the customer to make an appointment. More.
See best social media platforms for ads.
The types of reminders you choose to use can be anything.
Simply just a text message, phone call or even a postcard!
Similar to an ad, you can utilise the reminder to prompt customers to make a new appointment.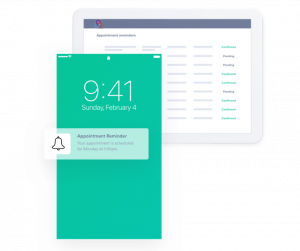 What we recommend
We understand as dentists that you may struggle to complete these ideas due to your busy schedule.
However, like many dental clinics, they acquire a dental business coach to provide essential support – one, in particular, that has served hundreds of dental clinics across the UK are Dr Bhavna Doshi and Dr Rahul Doshi – with over 30 years of dental marketing experience.
Or call: 01992 878030
3. Email Marketing
This method has one of the best conversion rates – an easy way of communicating with existing patients.
"Over 90% of patients want better communication from their doctor/dentist" source.
Types of email marketing can include:
Dental Promotions
Seasonal tips
Dental news
Request referrals
4. Directory Listings
Being listed on local directories is an effective way to rank your practice's website.
Google consider this credible signal stating your clinic is legitimate – the more citations listed, the more your listing appears.
Most SEO companies use these tools as another source of ranking.
Where should I list my practice?
5. Consistent Content
You could be missing out on huge opportunities without blogs.
It is common for most websites to contain a blog – what makes them fail is due to the irrelevant content.
Creating blog content that is valuable to your patients and ranks on search engines can improve your practice. See more.
Consider blogs in the following areas:
Common dental problems
New dental procedures
Oral health tips
Read more marketing blogs: